Together with the PIN-UP Foundation, we are telling about the Foundation's mission, major projects and support for the Ukrainian people.
About the Foundation
PIN-UP Foundation is a charitable organization founded by Maryna Ilyina. The goal of the PIN-UP Foundation is the development of Ukraine. This is what unites volunteers, professionals, non-governmental organizations and the international community around the Foundation. Through joint efforts, the PIN-UP Foundation is constantly helping those who are most in need. The Foundation's programs are aimed to support socially vulnerable groups, promote education, sports, healthcare and help rebuild Ukraine.
120 tons of aid – delivered to war-affected people
more than UAH 34 million – invested in aid projects
92 people – evacuated abroad
5 regions – covered by the Foundation's humanitarian aid deliveries
over 10,000 people – received humanitarian kits

Yaroslav Solomko, PIN-UP Foundation volunteer, participant of the LINE-UP Project
My responsibilities in PIN-UP Foundation projects focus on humanitarian aid. We bring food and essential goods to the frontline regions of Ukraine.
The moment I remember the most for my whole time working on the Foundation's projects was when I saw a van to drive at work. We had never worked on such a good vehicle before!
One of the main discoveries I have made for myself through volunteering is that if the van is loaded, it is easier to get out of the mud.

Marina Ilyina, President of the PIN-UP Foundation
We founded the PIN-UP Foundation some time after the start of the russian-Ukrainian war, and in the fall, the Foundation began to help Ukrainians affected by the invasion. The goal of the PIN-UP Foundation is to restore and develop Ukraine. It brings together caring people and companies from all over the world: volunteers, professionals, and non-governmental organizations.
We strive to help and support every Ukrainian affected by the war, so I can hardly single out one major achievement. Every humanitarian project of our Foundation and every helping hand is very important. We believe that every contribution changes lives and gives hope for a better future.
Since the Foundation's establishment, PIN-UP specialists have been supporting its work. And it's not just about personal donations. In addition to donations, many people initiate various fundraising campaigns both within and outside the ecosystem, attracting people from all over the world to help. We are proud of our colleagues who tirelessly help everyone in need.
As for the main plans for the time being, we are going to continue providing our help within the framework of the current projects, as well as expand them to support more people and contribute to the recovery of Ukraine in the shortest possible time.
LINE-UP is a long-term project aimed to promptly provide communities in the frontline areas of Ukraine with essential goods.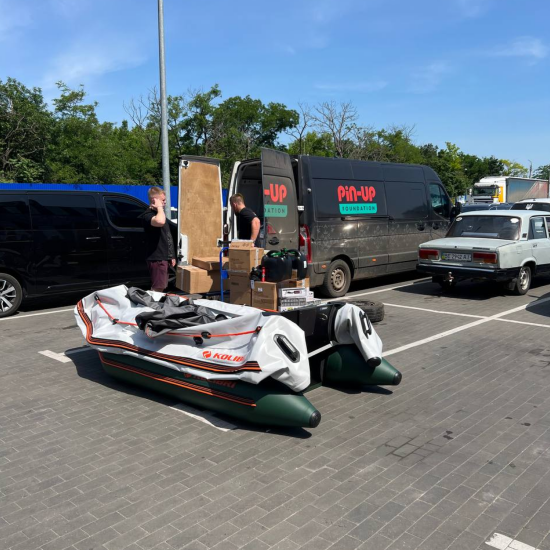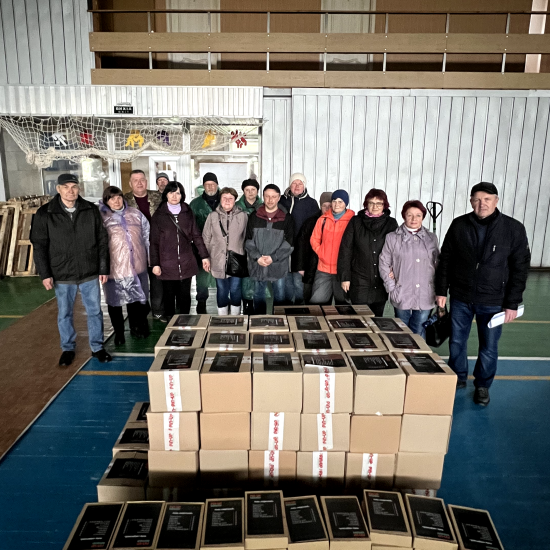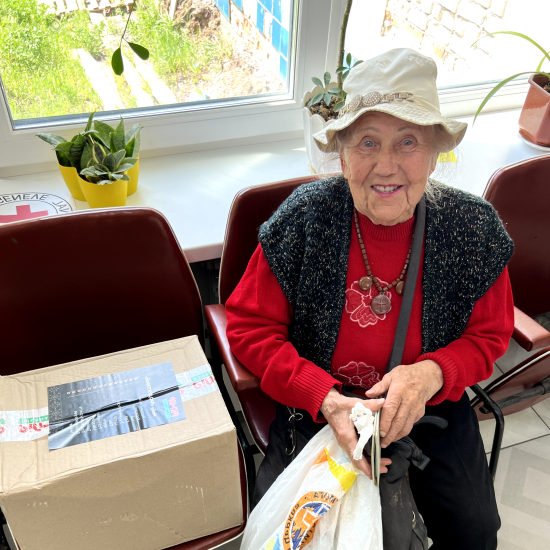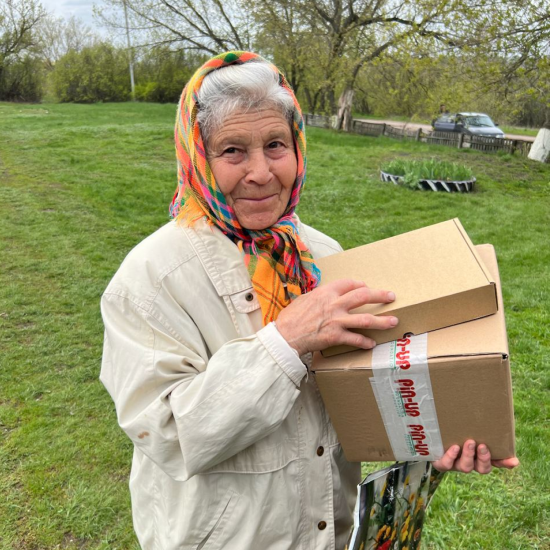 Вы нашли ошибку или неточность?
Оставьте отзыв для редакции. Мы учтем ваши замечания как можно скорее.
Исправить